«Morgado da Sé» Apartment Lisbon
This apartment is located on the 5th and last floor with a lift, in a beautiful 19th century building. It is very well situated, between the Sé Cathedral and the Miradouro das Portas do Sol, in the Sé-Alfama district of Lisbon, Portugal. It is only a 6-minute walk (500 metres) from Terreiro do Paço metro station.
This recently refurbished flat is exclusively dedicated to professionals or professionals in training. It can be rented per room as a co-living concept (flat-sharing) or you can rent the whole flat.
It has four bedrooms, two bathrooms with toilet, a living & dining room and a kitchen with fridge, stove, oven, microwave dishwasher and washing machine. It is well furnished and equipped for those seeking calmness.
The apartment itself has a surface of 100m2. It has a balcony along the entire facade which offers plenty of natural light. Two bedrooms have access to the balcony.
Each bedroom is equipped with a double bed, an open wardrobe, a dresser with mirror and a desk. The whole flat is non-smoking.
Water, electricity, gas and internet bills are paid for by the Landlord.
See the price and availability of each room:
Room Dom Pedro II
16,94 m2 with balcony
38 Euro per day, one person.
600 Euro per month, one person.
Contact us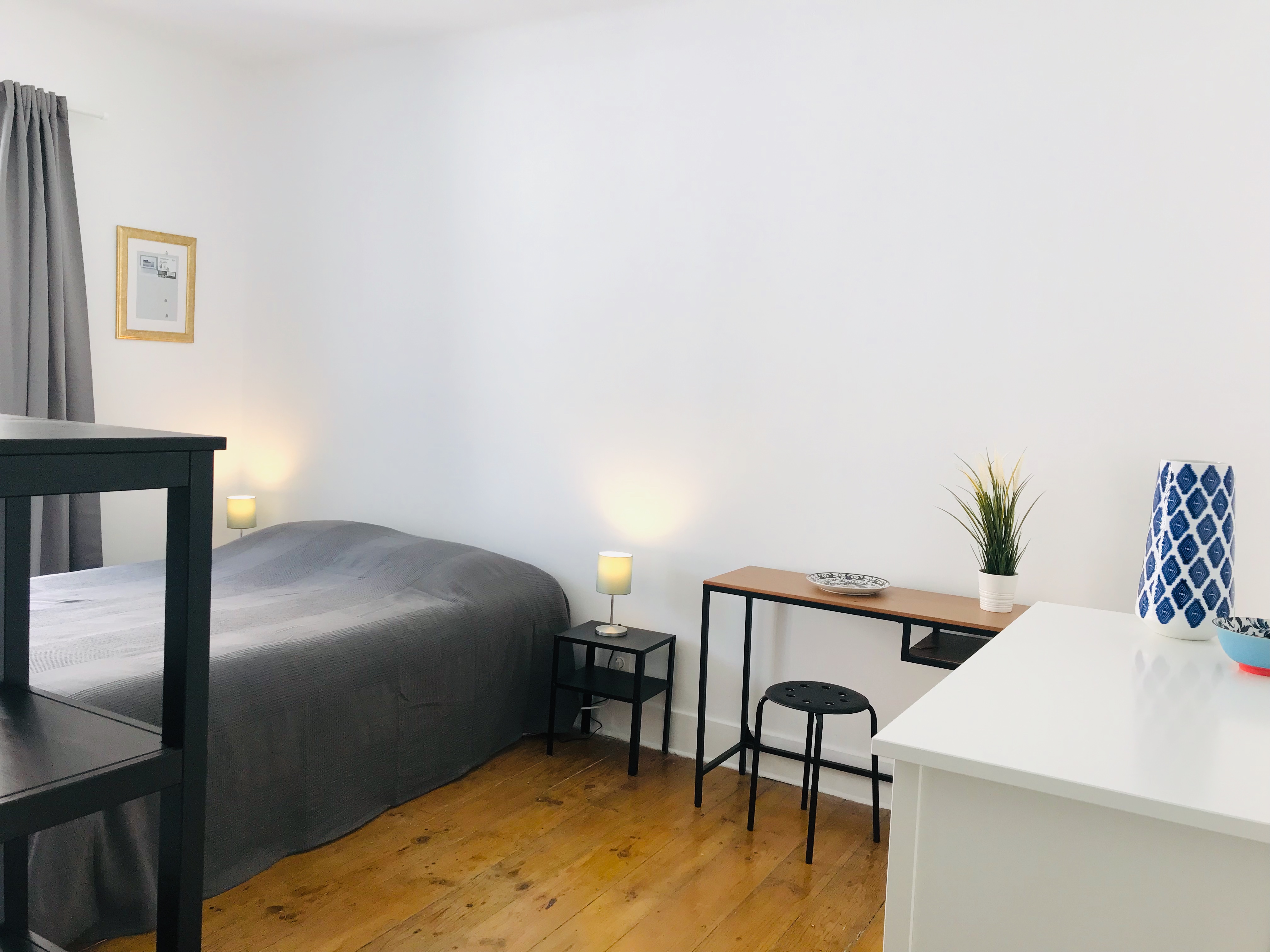 Room Príncipe do Grão Pará
11,36 m2 with balcony
35 Euro per day, one person.
600 Euro per month, one person.
Contact us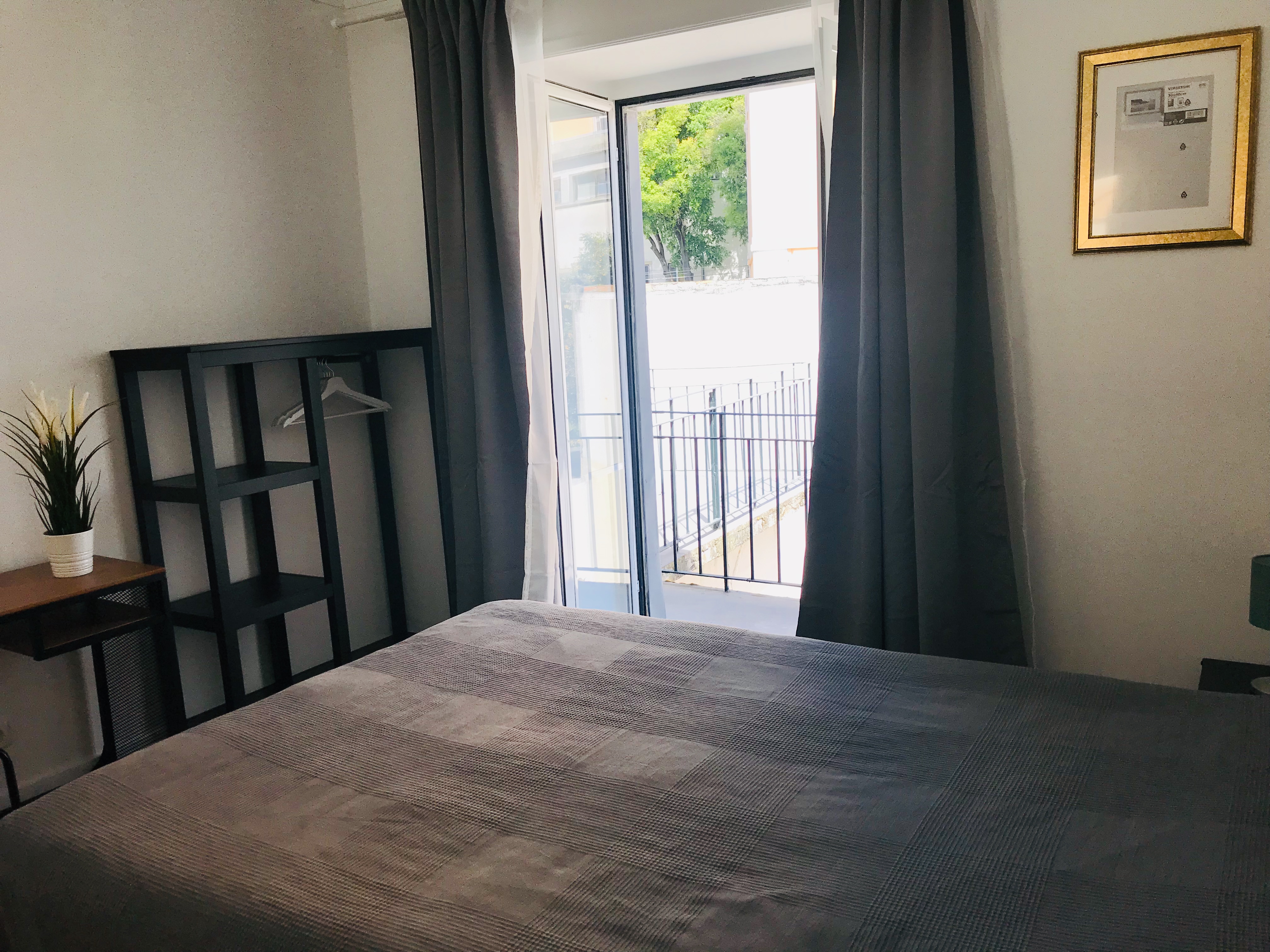 Room Duque de Saxe
12,70 m2
30 Euro per day, one person.
490 Euro per month, one person.
Contact us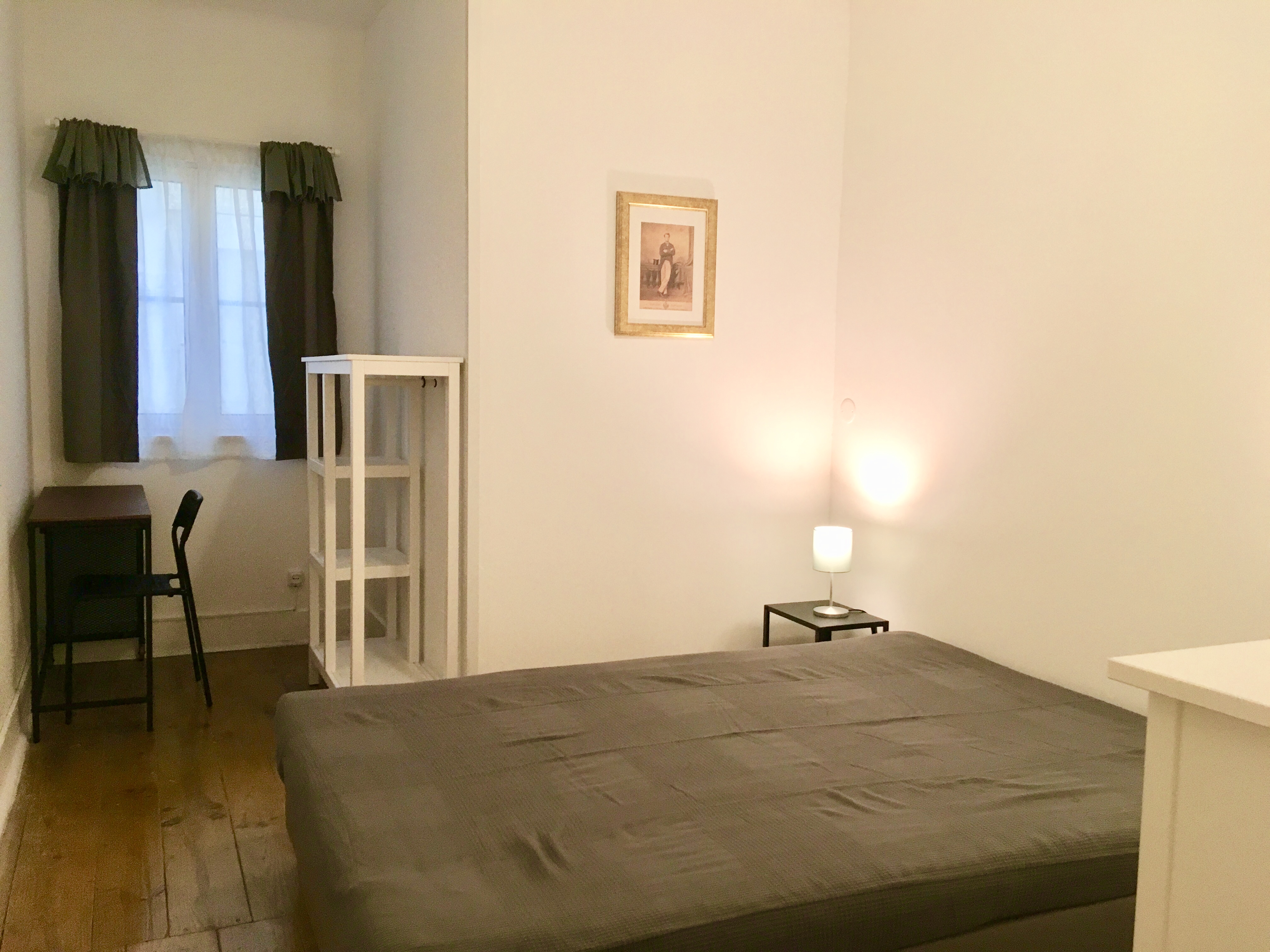 ---
---
---
In order to make a reservation, we request a payment of 50% of the first month's rent, paid by bank transfer. This amount will be deducted from the first month's rent.
When we sign the contract, a security deposit will be requested, as well as the remaining 50% of the rent. In the case of contracts with a duration of 60 days or more, two months of advance rent will be requested, in addition to the deposit. For all contracts a fee of 30 euros applies for cleaning and laundry after check-out.
Please contact us for more information.
---
José de Figueiredo
Rua do Barão, Lisboa
+33 6 87 51 13 85
jose@onlisbon.com